Aluminum Composite Panel is one of the top choices of a civil engineer. These ACP sheets are easy to use and naturally become the first go-to product for building and facade elevation. Its versatility and durability make this material highly usable in architecture and building.
Some of the greatest buildings in Singapore and the rest of the world have great architectural fame. One material that especially allows doing something creative is aluminum. Therefore, here we have mentioned the advantages of Aluminum Composite Panel why engineers prefer this material.
Easy workability:
Aluminum composite panels are extremely easy to work with. ACP sheets have great flexibility which allows them to be bent, fold and turned smoothly. It provides an opportunity for ACP sheets to be extensively used to clad buildings, facades, and different exterior and interior cladding.
No Risk of Crack:
ACP panels are known to have excellent elongation properties. It makes sure that there remain no surface cracks. The usage of Aluminum Composite Panels on surfaces makes it last longer. It also reduces the risks of cracking; therefore, ACP sheets are ideal for modern architectures.
Impressive Aesthetics:
Aluminum Composite Panel is available in a broad range of tones, shades, patterns, and textures. Starting from solid colors, reflective mirror finishes, matte finishes, glossy finishes, 3D finishes to wood and stone inspired patterns- these panels can be customized with any design that you like. The versatility of ACP is good for giving shape to your architectural designs.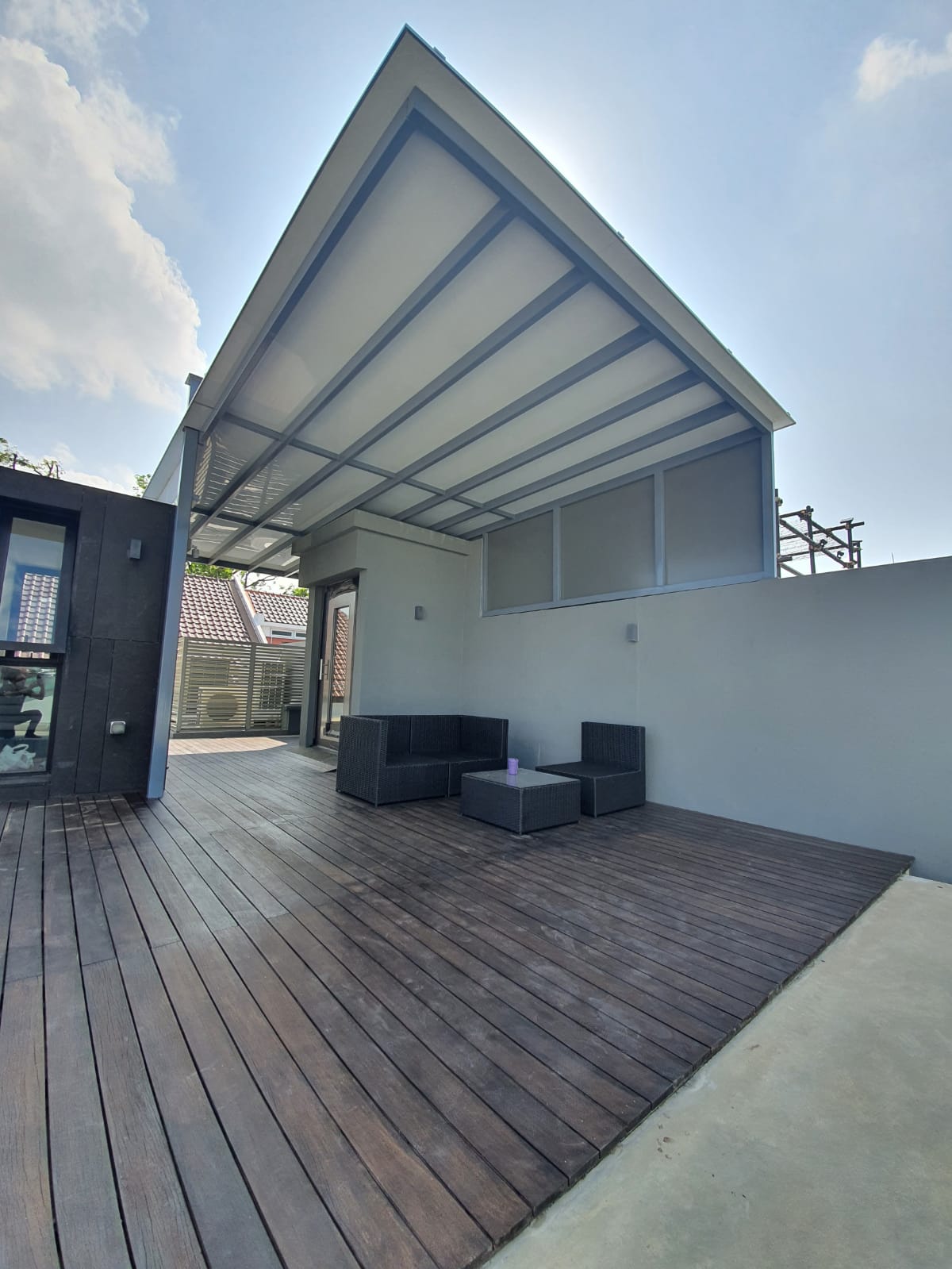 Great Flatness:
ACP panels display a minimum undulation rate. It ensures that the utilization becomes seamless and flawless. Surfaces clad with ACP sheets look completely flat and stylish with clean finishing.
Lightweight:
ACP panels are lightweight and smooth, and thus engineers prefer these sheets to clad high elevated buildings and exteriors. Its lightweight feature doesn't add severe structural pressure on buildings.
Gives insulation to buildings:
ACP panels can be utilized to insulate buildings from sound pollution, rain, and weathering. These panels are generally used in rain-screen facade insulation systems which help the interior of a building remain cooler while protecting the building from the effects of weathering.
ACP panels are Fungi, Termite, and Borer Resistant:
These sheets guarantee a long-term solution if you are looking for a Fungi, Termite, and Borer resistant environment. There is no chance for such issues to dwell upon ACP sheets surfaces.
Comes in different thicknesses:
ACP panels are available in a wide range of thicknesses to match your design requirements. Be it 3mm, 4mm, or 6mm, there is always something to suit your cladding requirement.
They are fire-retardant:
Aluminum composite panels perform better when it comes to safety against fire-related accidents. A mineral core of these sandwich panels has the ability to prevent the spread of fire.
Apart from this, a fire-retardant mineral core of ACP sheets can give additional advantages as well such as zero flaming droplets, no harmful smoke, etc. for easier evacuation during a hazardous fire incident.
Antimicrobial properties:
ACP panels can be strengthened with anti-microbial agents to prevent the growth of harmful microbes on the surface. Specially treated surface of ACP sheets can stop many disease-causing factors such as bacteria and microbes on the surface and decreases the risks of cross-contamination tremendously.
Fully Recyclable:
ACP sheets are recyclable. Old claddings can be smoothly scraped off and utilized to make recycled panels of aluminum, while the core of these materials can also be re-used.
Aluminum composite panels are an effective way to add an elegant and modern touch to your building. SG SUNSHADE GURU provides strong, flexible, and durable aluminum composite panels that you can use to create beautiful shapes for your building with great safety features. We supplement your roofing architecture with style and strong elements.