Whether you own a residential or commercial property, there may be a phase when you want to add additional features to transform the look and feel of your place. If such is the case, installing awnings could be the best solution to achieve sun protection and keep the rest of your property always intact.
You might be asking yourself 'where should I get retractable awnings or other products for my property?' Well, don't worry, at SG Sunshade Guru Pte Ltd., we have got your needs covered. Our rich-featured, durable, and energy-efficient roofing solutions is what makes us apart from other roofing contractors. We feel pride in ourselves to be allocated as the 'Best Pro' and 'Verified Merchant' by SG Home Needs.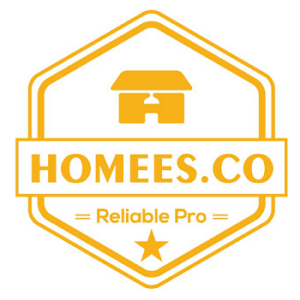 With years of experience, we have gained a reputation as a leading roofing contractor in Singapore, always ensuring to craft high-quality, capable, and trendy products that meet or exceed your privacy, heat, and unique space addition requirements. We bring to you the most comprehensive range of products that are designed to suit the precise needs of property owners.
It's Time to Install Roofing Solutions that Pay for Themselves Over Time
You might be wondering about the cost of awnings and its maintenance needs over time, especially when you're installing it for the first time. Well, all our roofing solutions pay for themselves through effective shade and sun protection, savings on energy bills, and enhancing potential areas.
So next time you experience harsh weather conditions, it's ideal to pull out some extra shade and roofing system to keep your property completely undamaged.
Retractable Awnings – Satisfying Your Property Needs Diligently
We proudly present to you the high-tech retractable awnings that can effectively protect your property against harmful sunlight, rain, and heat throughout the year. It allows you to create a relaxing area while enhancing the appearance of your deck and patio.
Aluminium Composite Roofing – Modern, Protective & Sturdy
Our aluminium composite panels are designed with highly durable material, making it a suitable option for framing, cladding, walling, and roof installation purposes. No matter what type of property you own, we ensure to cater to your precise needs by offering the premium-grade roofs that make your property look aesthetically appealing and valuable.
Polycarbonate Roofing – Creating a Pleasurable Experience Inside Homes
Our polycarbonate roofing is built with advanced technology that offers great UV protection, wind load resistance, fire resistance, and more. If you want to create a safe place and take an exciting experience of the outdoors inside your home, this could be a viable choice to cover your decks, patios, and conservatories.
Vertical Roller Blind – Multi-Purpose, Low Maintenance, and Energy Efficient
If you wish to cover the entire open area and give your interiors a polished look, installing a vertical roller blind could be an excellent idea. Our collection of vertical roller blinds features a spectrum of fabrics, textures, and colours that perfectly fits large windows and patio doors.
Canvas Canopy – Gives a Pleasant Look to Your Property
We are offering high-grade canvas canopy to create extraordinary residential and commercial patios. Whether you wish to create a basic backyard or go for a more dramatic entrance for your commercial space, we can help you craft a highly functional canvas canopy in different colours, styles, and fabrics.
Ready to Complement Your Existing Space with Elegant Awnings?
SG Sunshade Guru Pte Ltd. is a trusted name in the industry due to its commitment to reliability, integrity, and genuine support. We ensure to create a masterpiece for your space by installing feature-rich roofing solutions in your residential and commercial areas. Get in touch with us today!