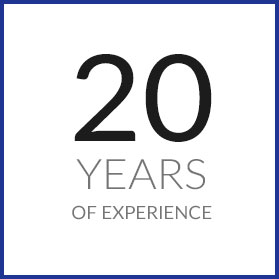 WE TURN


IDEAS


INTO


SOLUTIONS
An outdoor space is not just an addition to your space, but can be ideally converted to a functional one. Whether you want to turn your home exterior into a place of gathering, or want to expand your commercial premise outdoor elegantly and functionally, our outdoor solutions have got you covered.
SG Sunshade Guru Pte Ltd. makes the outdoor space comfortable, stylish and graceful, whilst giving an architectural boost to your property with our creative, robust, and variety of customised solutions. We offer premium quality solutions for all types of properties throughout Singapore, from homes to commercial and industrial settlements of all sizes and types. We supply designer and quality awning range, along with carrying out awning repair and installation services in Singapore.
Come explore our exceptional grade range of retractable awning, aluminium composite roofing, polycarbonate roofing, vertical roller blind and canvas canopy.
Retractable Awning

& Outdoor Shades

Tailored Products

No two properties are similar and therefore there requirements won't be same. With our extensive research and knowledge backed process, incredible experience and commitment to quality, we assess the exact requirements of the clients, create and deliver custom tailored solutions that meet their specific needs. Our products are updated on continuous basis to help you get the best and latest one.

Comprehensive Solutions
Our solutions are not just made for a few properties, and these are specifically not just for giving you refuge from the sun. Our roofing solutions are crafted and developed to fit multitudes of properties, outdoor architecture and functional requirements of customers, wherein you get a highly practical and well-designed space transformation solution.


Quality, Creditable & Guaranteed Works
We value our clients as partners in the creation of elegance. Our commitment to communication demonstrates our care and concern for our clients. Our team are the champions of creating a stylish outdoor space that make a statement in the persistent sunshine.

Advanced Features – Extensive Capability
Our products come with extensive capabilities and features – our products are suitable to functional all year round, helping you enjoy your outdoor throughout. These are equipped with moisture and weather control features to provide you with complete convenience and comfort.

Insightful Assistance
With so much of options and designs out there, you must get perplexed into choosing the nest one. Our expert team of industry professionals help you understand each one specifically, evaluate your requirements and then match your needs with the perfect outdoor solutions built specifically for the space like yours. We provide you with honest and complete answers to your entire questions and doubts.


Cost-Effective Products
Comfort and convenience need not come at a premium. And that is what we, at SG Sunshade Guru, focuses on. We deliver value with affordability and our strong partnership with core network of suppliers help us to create the space you desire without breaking your bank.
Professional Awning Contractor in Singapore
With many years of experience in the awning industry, SG Sunshade Guru has earned a reputation as a reliable awning supplier in Singapore. From home renovations to unique additions and alteration projects, we offer a complete array of sun shade solutions best suited for commercial and residential properties.
Awning roof installation allows you to maximise your patio, deck, and outdoor space by getting much-needed space and comfort. As an experienced awning contractor and awning repair service provider we are well-versed with a tropical climate and provide suitable sun shading solutions that reduce exposure to UV rays and are durable, water-resistant, and low on maintenance. If your goal is to allow daylight while minimising heat and harmful UV rays, installing an awning can be a viable choice.
Different Types of Shade Solutions
In our homes, we love to spend days and even nights on our patios or outdoor spaces. Don't let unpredictable Singapore weather ruin those pleasurable moments, install an awning to give your space much-needed protection from drizzles, rains, and direct sunlight. Our shade solutions are known for long-lasting materials, good structure quality, and ease of installation.
Being a professional blinds and awnings supplier in Singapore, we provide high-quality roof installation services for awning roof, aluminum composite roof, polycarbonate roof, canvas canopy, retractable awnings, outdoor blinds, trellis, loop blinds, gazebo, motorised awning, cassette awning, standing umbrella, and many more. Awning installation is done sturdily into the wall's surface, can be retracted either manually or automatically, and customised to fit your unique needs. We are your trusted awning contractor in Singapore, carrying out comprehensive awning repair.
Unmatched Quality and Service
SG Sunshade Guru guarantees to uphold your faith by ensuring top-quality products and roof installation services as well as the genuine pursuit of customer satisfaction. Awnings are available in multiple colours, fabrics, and patterns. Rest assured knowing all are made from the finest manufactured and protective elements.
If you're not sure which kind of awnings or shades are best for your property, feel free to contact our roofing contractor for advice. Our solutions suit a variety of budgets, operability, and design aesthetics you have in mind.
What

clients say

about our work

My husband and myself are very pleased with the quality of the trellis at my terrace area completed last week. Your team has delivered the product timely with excellent quality. We are especially impressed by the service given by Albert who has served us with much patience answering to all our queries & finally delivered us with the product as promised punctually.\.
Mrs Chong

I just want to let you and your team know that there is zero leaking at our awning area now even after heavy rain through out the night. Thanks for the best customer service!
Chris Fang

Thank you for your excellent service. Your workers have been very patient with a co-operative neighbour.
Mr. Lee

Just a brief note to convey our thanks and appreciation of all the jobs that you and your team had carried out. We are very satisfied with all the jobs designated to your company and would not hesitate to recommend your good services to any prospective customers coming your way.
In this instance, both me and my husband would thank you for all your hard work carried out at our home. A very good job and well done.
Mrs Tan